Automechanika Shanghai 2018 see you around.
[Author:admin ; Time:2019-05-06 22:39; Hots:>]
Automechanika Shanghai 2018 see you around.
Gaubb Group welcomes to Automechanika Shanghai 2018
Time: 28th November, 2018 – 1st December, 2019
Location: National Exhibition and Convention Center (Shanghai)
No.333 SongZe Avenue, QingPu District, Shanghai
Booth No:1D36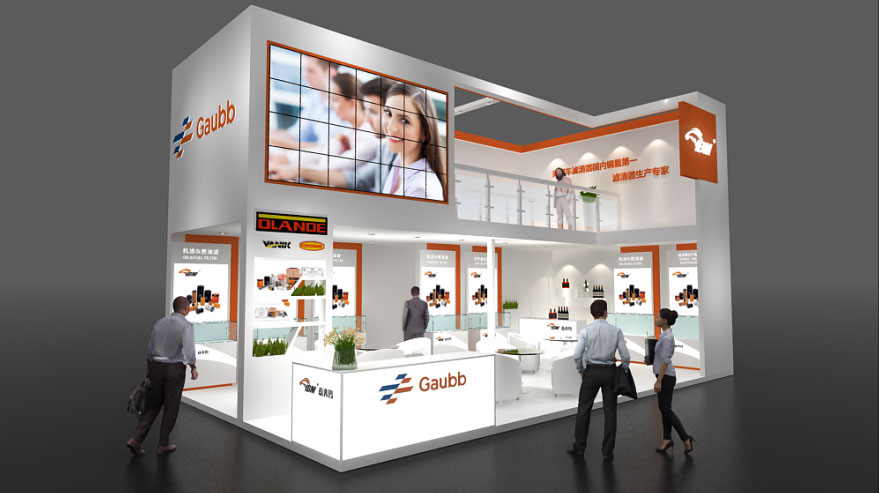 As the world's second-largest auto spare parts brand exhibition after Automechanika Germany and Asia's largest trade fair for automotive parts, accessories, equipment and services, Automechanika Shanghai 2018 will be back again in the National Exhibition and Convention Center (Shanghai) from 28th November, 2018 to 1st December, 2019.
According to industry data, the scale of China's automotive aftermarket is still expanding and domestic automobile ownership is growing rapidly. China's automotive aftermarket will keep on growing steadily in the next few years, according to the CEO of Gaubb Group Mr. Zhenwei Yu.
As Mr. Zhenwei Yu points out that the automotive aftermarket is in the key period of transformation and upgrade. With the accelerated integration of the Internet and automotive industry, traditional automotive aftermarket enterprises would like to cooperate with relevant Internet companies or build their own Internet online platforms, using Internet technology to layout the automotive O2O market.
Next, although the automotive industry as a whole faces pressure from falling sales, new energy vehicles have an impressive show. Driven by multiple good policies, the new energy automotive market will keep in the booming production and marketing situation. According to new data released by the China Association of Automobile Manufacturers, the production and sales of new energy vehicles in China increased by 2.7 times and 2.9 times respectively from January to October on year-on-year basis.
According to Mr. Zhenwei Yu, with the change of the organization structure of automotive parts industry, more and more automotive parts enterprises have set off a "going-out" wave. Nowadays, the global sourcing of automotive parts has become a trend. In the next ten years, China adheres to strengthen export and enhance the level of internationalization as the goal, and strives to become the true manufacturing center. At the same time, only through structural adjustment, standardized operation, service terminal and customer first can enterprises accept more challenges and implement the go global strategy.
Implementing the lean production, ERP, WMS, MES and other integrated systematic management, Gaubb Group first passed the German Rhine company ISO/TS16949 international quality management system certification in the industry, with automated sorting system, large automated stereoscopic warehouse, automatic assembly line and other advanced equipment system of the modern industrial park, comprehensive strength ranks among the forefront of the industry. In 2004, the brand filter of "YBM" was registered, and after more than 20 years of practical innovation, we are committed to R&D, production, sales and service integration of large and medium-sized automotive parts.
Up to now, Gaubb people always take "quality, efficiency, unity and self - discipline" as the core value, with the service concept of "quality, focus, excellence", keep improving, ensure the product quality, seek marketization, professionalization, branding and internalization in order to provide the safe and highly effective filter products. We constantly keep on innovating and keeping pace with the times to become the first-class filtration products and technical service supplier. We will endeavor to do excellent, strong and big for China filtering industry, and make the world's filter consumers love the products which made in China.